Immerse Yourself in Stealth and Intrigue: Top 5 Dishonored Alternative Games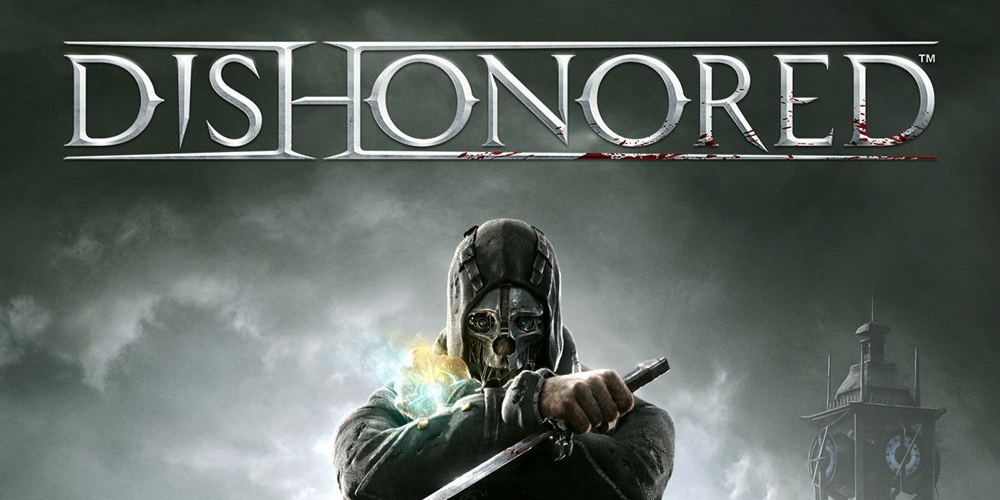 Dishonored is a highly praised stealth-action game that immerses players in a dark and dystopian world filled with deadly secrets, political intrigue, and supernatural powers. Many gamers have been captivated by the atmospheric setting, engaging storyline, and highly versatile gameplay that allows for both brutal combat and stealthy assassinations. If you've enjoyed the Dishonored games and are looking for similar experiences, you're in luck - there are several alternative titles that offer comparable gameplay, story, and settings. In this article, we will delve into the top 5 Dishonored alternative games that boast intricate worlds, stealth mechanics, and intriguing stories.
1. Deus Ex: Mankind Divided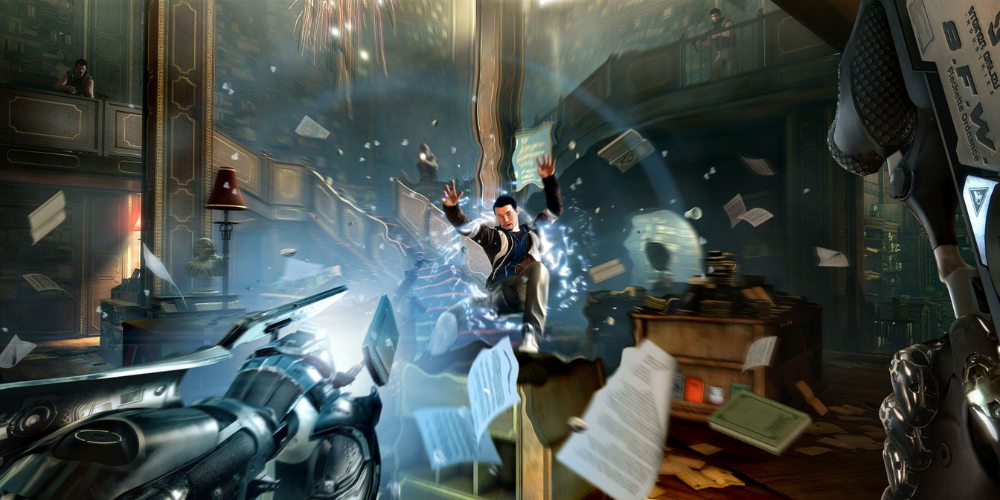 Gameplay
Just like Dishonored, Deus Ex: Mankind Divided offers a mix of stealth, action, and roleplaying elements with numerous ways to approach each mission. Players take on the role of Adam Jensen, a highly skilled operative with powerful augmentations. These augmentations grant the players unique abilities such as invisibility, hacking, and superhuman strength, allowing them to personalize their playstyle depending on their preferred approach. The game emphasizes choice and consequence; actions taken during missions can have a significant impact on the game's world and the story's outcome. Deus Ex: Mankind Divided offers an engaging world to explore, where players can interact with various factions and make use of their acquired skills and augmentations to influence the direction of the story.
Story and Setting
Mankind Divided is set in a dark, futuristic world where society is on the brink of collapse due to the growing divide between augmented humans and those without augmentations. The game takes place two years after the events of its predecessor, Deus Ex: Human Revolution, and follows protagonist Adam Jensen as he investigates a worldwide conspiracy targeting the augmented population. As players navigate through the game's rich story, they will uncover hidden truths about the shadowy organizations manipulating society, learn about their own forgotten past, and ultimately, face morally ambiguous choices that will determine the fate of humanity.
2. Thief (2014)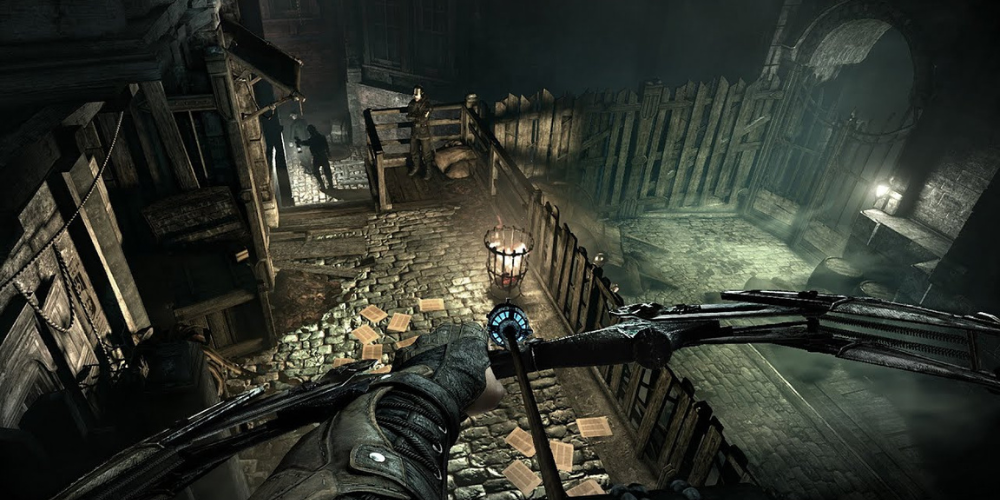 Gameplay
Thief is a first-person stealth game that focuses heavily on stealth and infiltration mechanics, allowing players to take on the role of Garrett, a master thief who uses his skills to maneuver around the game's intricate world. While the game does include some combat mechanics, the emphasis is placed on avoiding enemies, using the environment to your advantage, and mastering various thieving tools such as lock picks and rope arrows. Similar to Dishonored, Thief offers a variety of ways to approach each mission, allowing for a high degree of replayability and catering to different playstyles. Players can stay hidden in the shadows, pickpocket guards, or use gadgets to create distractions and slip by unnoticed.
Story and Setting
Set in a dark, gothic world reminiscent of Victorian-era London, Thief follows Garrett as he uncovers a conspiracy that threatens the very fabric of society. As the game's story unfolds, players will piece together a web of deceit, betrayal, and supernatural intrigue, culminating in an epic showdown against the forces that stand in Garrett's way. With a moody, atmospheric setting and a rich narrative steeped in mystery, Thief offers an engaging alternative to fans of Dishonored's stealth mechanics and dark storytelling.
3. Prey (2017)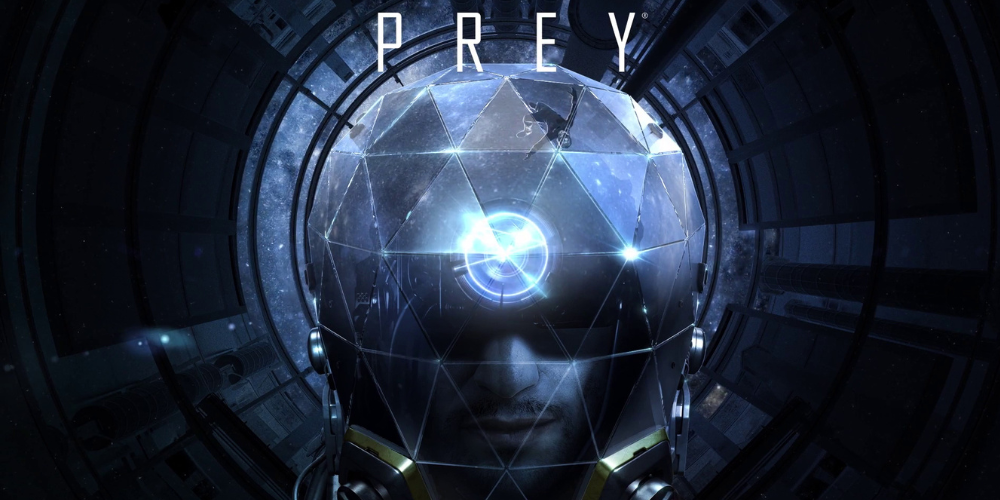 Gameplay
Although Prey leans more toward the first-person shooter and survival horror genres, it shares some similarities with Dishonored in terms of gameplay flexibility and mechanics. Developed by the same studio behind Dishonored (Arkane Studios), Prey places players aboard the Talos I space station, where they must fend off a mysterious alien threat using a combination of weapons, stealth, and unique psychic abilities. Like Dishonored, there are multiple ways to approach each situation, be it using stealth to avoid enemies, engaging in open combat using various firearms, or utilizing psychic abilities such as telekinesis and mind control. Players can also explore the game's vast, interconnected environment, finding hidden secrets and solving complex puzzles to progress through the story.
Story and Setting
Prey takes place in a near-future alternate history where humanity has harnessed alien technology for its own advancement. Players step into the shoes of Morgan Yu, a scientist trapped aboard the Talos I space station and facing a terrifying alien invasion. As the story unfolds, players will learn more about the mysterious alien creatures known as the Typhon, the secrets behind the development of the psychic abilities afforded by alien technology, and uncover a dark conspiracy that could change the fate of humanity. With its riveting narrative and unique setting, Prey is an excellent choice for Dishonored fans looking for more of Arkane Studios' immersive storytelling and inventive gameplay mechanics.
4. Styx: Shards of Darkness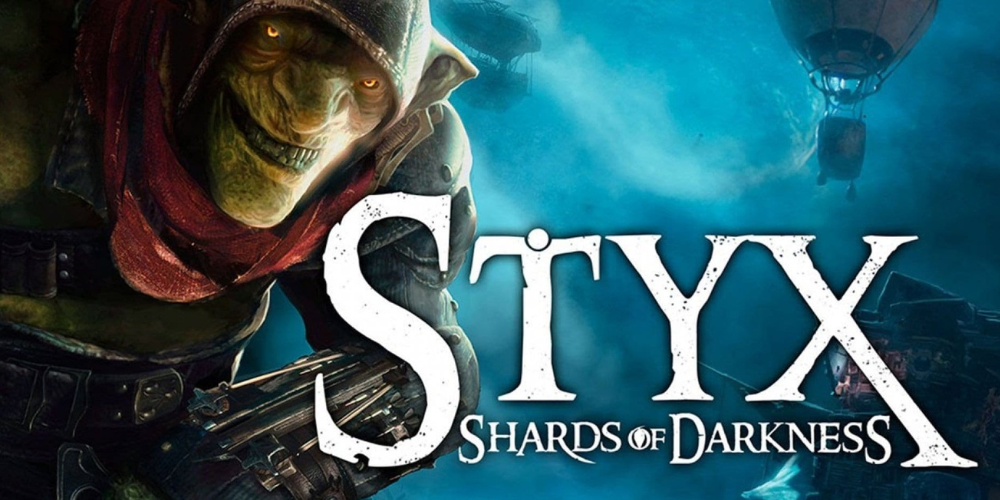 Gameplay
If you enjoyed the stealth mechanics of Dishonored, then Styx: Shards of Darkness will undoubtedly pique your interest. As Styx, a skilled goblin assassin, players must rely on stealth and cunning to navigate through heavily guarded areas and accomplish various objectives. Styx: Shards of Darkness includes a versatile set of abilities and tools that players can use to their advantage, such as going invisible, cloning oneself as a decoy, or crafting deadly traps. Much like Dishonored, players can choose their approach to each level and adapt their strategy depending on their playstyle.
Story and Setting
Styx: Shards of Darkness is set in a rich, diverse fantasy world where goblins, humans, elves, and other creatures coexist. The game's story revolves around Styx and his quest to uncover the secrets of a powerful artifact called the Quartz, which holds the promise of immense power and the key to untold riches. Players will navigate treacherous environments throughout this journey, meet new characters, forge uneasy alliances, and unravel a deep, multi-layered plot. With its intricate world building, engaging narrative, and a dark sense of humor, Styx: Shards of Darkness offers a unique stealth-action experience that will appeal to Dishonored fans.
5. The Chronicles of Riddick: Assault on Dark Athena
Gameplay
The Chronicles of Riddick: Assault on Dark Athena offers a blend of stealth, action, and melee combat that will surely resonate with Dishonored fans. Playing as the antihero Riddick, players must use a mix of lethal stealth techniques, brutal hand-to-hand combat, and firearms to overcome the game's various challenges. With a focus on evasion, players can utilize Riddick's unique eyeshine ability to see in the dark or use the environment to their advantage to avoid patrols and security devices. The game's intuitive combat system allows players to use Riddick's brutal efficiency to dispatch enemies in close-quarter battles or even use them as human shields.
Story and Setting
Assault on Dark Athena is set in the same universe as the Riddick films, with players taking on the role of the series' protagonist, Richard B. Riddick. The game's story sees Riddick imprisoned on the eponymous Dark Athena, a massive mercenary ship with a dark secret. Players must guide Riddick on his quest to escape the ship while uncovering the sinister intentions of the Dark Athena's inhabitants. Featuring the voice talent of Vin Diesel and stunning visuals, The Chronicles of Riddick: Assault on Dark Athena provides an engaging story filled with twists, turns, and tightly paced stealth-action gameplay.
Bottom Line
Fans of Dishonored looking for similar experiences have a variety of games to choose from that offer intricate worlds, stealth mechanics, and intriguing stories. From the cyberpunk dystopia of Deus Ex: Mankind Divided to the space-bound survival horror of Prey (2017), each of these alternative titles provides a unique and engaging experience that is sure to satisfy gamers seeking the thrill of stealth and intrigue. Whether you're drawn to the supernatural powers and dark narrative of Thief or the fantasy world and cunning tactics of Styx: Shards of Darkness, these alternative games offer immersive adventures that are bound to captivate fans of Dishonored for hours on end. So, pick your poison and delve into the shadows to uncover hidden truths, twisted conspiracies, and deadly enemies lurking around every corner.