PlayStation 5 Slim Edition: The Valuable Insight into its First Alleged Image Leak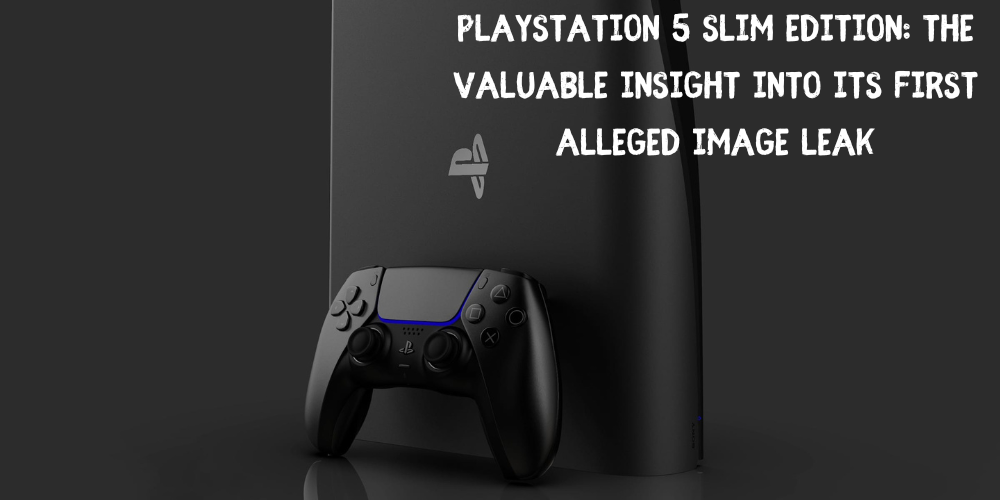 Gaming enthusiasts rejoice! Possibly monumental news has surfaced in the gaming world. A grainy image that allegedly showcases the new PlayStation 5 Slim Edition has leaked online, piquing the interest of gamers across the globe and, more importantly, the PlayStation community. The story first broke out on a Chinese forum, where the source claims that the image comes straight from the console's packaging box.
The dainty first glance of the console sparked a massive reaction within the gaming community. The forum, where the image initially appeared, experienced a surge in engagement as the users began to speculate on the numerous aspects of the console. Their discussion mainly revolved around the console's design, structure, branding, and dimensions, drawing parallels to past reports that mentioned similar characteristics.
Despite the image being somewhat indistinct and noticeably zoomed in, it appears to have served its purpose. It's given the PlayStation fanatics their first potential look at what Sony might be cooking up next. It's worth noting that the same forum previously posted the alleged pictures of the PlayStation 5 console's shell back in 2020, adding some credibility to this instance.
Adding fuel to the speculation fire, a recent court document leaked during the Microsoft vs. FTC trial referring to a 'PlayStation Slim' set to be released in 2023. Moreover, a compelling sale of the existing PlayStation 5 hardware had gamers conjecturing if it could be an attempt at clearing old inventories to make space for the new, exciting PlayStation Slim units.
In conclusion, the legitimacy of the leaked image still hangs in the balance. Insider Gaming and other verification sources are yet to confirm its authenticity. As we eagerly await further news, it's a gripping time to be in the gaming world, and the PlayStation 5 Slim Edition is already attracting a lot of attention. So, let's stay tuned and look forward to what could be another leap forward in gaming technology.