Anticipated Ubisoft Star Wars Game Gearing Up for Possible 2024 Debut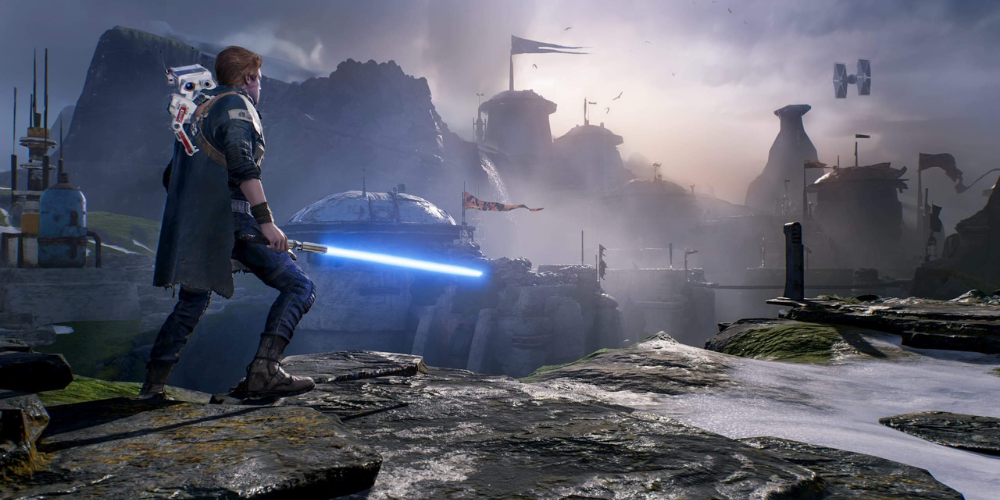 Ubisoft's massive open-world Star Wars game, announced earlier this year, is currently rumored to have a tentative launch date set for early 2024. The project, developed in collaboration with Lucasfilm Games, marks a significant shift from the previous exclusive deal with Electronic Arts, and fans have been eagerly awaiting updates on this mysterious new venture.
Ethan Gach, a credible game industry insider, shared the 2024 release window rumor. This timeline suggests Ubisoft has a long-term vision and framework in place for the game since the project is roughly three years from its expected launch. Ethan also noted that delays are possible and should not be taken as fact to avoid setting unrealistic expectations.
Ubisoft's newest creation will be powered by their impressive Snowdrop engine, which is already responsible for titles like The Division, Mario + Rabbids Kingdom Battle, and the anticipated Avatar: Frontiers of Pandora. The high-quality visuals and versatile capabilities of the Snowdrop engine promise an engaging and dynamic Star Wars universe for players to explore.
Though no specific details have been released about the game's plot or characters, its open-world format lends itself to a storyline that can be more flexible and expansive than the single-player narratives that have come before it. This shift could provide fans with a greater sense of freedom in choosing their paths within the iconic Star Wars galaxy.
While the 2024 launch window remains speculative, the potential for a groundbreaking Star Wars gaming experience stands strong. With Ubisoft's experience in creating immersive open-world games and Lucasfilm's time-honored storytelling, fans can likely anticipate an innovative and exciting chapter in Star Wars history. Until then, hope and patience will be Jedi-like virtues for those awaiting the game's official release.